The Victor Comic Stories Reviews Page

Welcome to the reviews page for Victor stories! Each of the reviews below has as an introduction to the story, writer and artist information (if known) and any other interesting trivia titbits. Each review is rounded off with a complete episode(s) from that story. It is hoped that the review will give the reader a flavour of each story and of the various characters.

The lastest reviews have been posted below. For reviews of story titles A - L please please refer to the lower part of this page.

Last updated November 2023.
Please note that you can now access The Victor, Hornet and Hotspur indexes, story reviews, Victor annual, Summer Specials and Red Dagger pages, via the buttons below.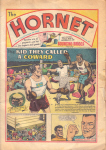 Hornet story reviews.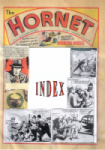 Hornet Index.

Hotspur story reviews.

The Hotspur Index.
Previous Victor comic Stories Reviews
Please note that the reviews are arranged A to Z by title. Words in the title such as 'the' have been ignored as far as the A to Z arrangement is concerned. For example, the title 'The Man with the Brazen Mask' has been indexed under 'M' and can be found in the M to Z reviews section.
SPOILER ALERT - Please note that the reviews of the various strips below outline storylines and conclusions of each series.
A to L reviews.

The Deputy of
Colorado Springs.

Duke
Farlow.

Is it Cricket?

Daniel Mendoza -
(sport / bare-knuckle

The Iron
Three.

Island of no Return
(WW2 POW).

Joe Bones - (WW2).

Johnny Hop
(Australian Police).


The Khaki
&copy D.C. Thomson Ltd & text Adrian Banfield, 2023.