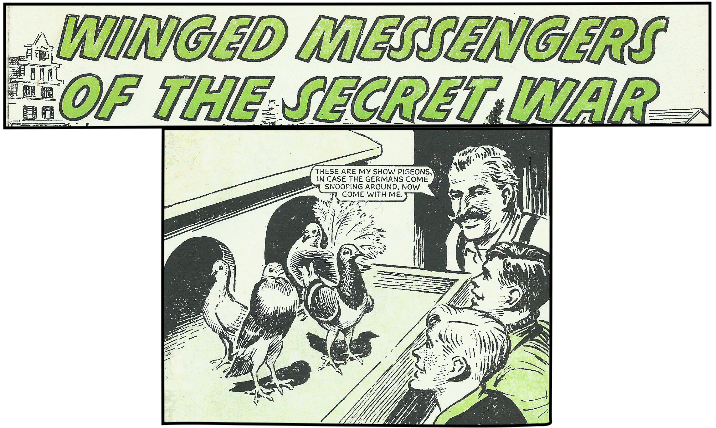 A strip from The Victor
See The Victor
1300 - 1304; 1309; 1310 (Blimp story); 1312; 1314; (other later issues?)
1972; 1975 annuals.

Other pigeon stories -

412 - (true story of Winkie, the pigeon awarded the Dickin Medal, the animal's Victoria Cross). RP 1975 annual.
Writer:- The Victor editorial team. Artists:- Keith Shone, Harry Farrugia and Coleman.
Main cast:- None as this is an anthology series.
Time period:- First and Second World Wars.
[main text]
The following adventures of pigeons at War are from issues 1302; 1304 and the 1972; 1975 annuals and issue 306.
***Please note that I am using a standard thumbnail image for all the full size pictures on this page. This is purely being done to save myself sometime.***
text &copy Adrian Banfield, 2017; artwork &copy D.C. Thomson Co. Ltd.