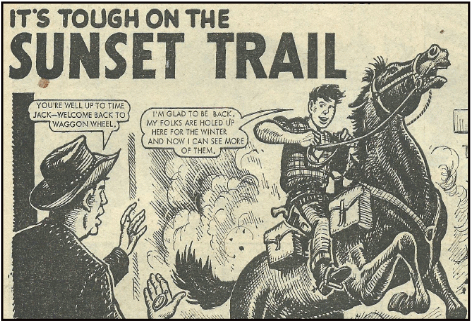 A strip from The Hotspur
See The Hotspur issues starts prior to 220 - 236.
Writer:- The Hotspur editorial team. Artist:- Ted Rawlings.
Main cast:- Pa, Ma, the twins, Jack Laker and Grandpa.
Time period:- American Wild West.
The following adventures of the Laker family are from issues 220; 221; 222; 223; 226.
***Please note that I am using a standard thumbnail image for all the full size pictures on this page. This is purely being done to save myself some time.***
text &copy Adrian Banfield, 2020; artwork &copy D.C. Thomson Co. Ltd.